Are you looking for high end, designer fabrics in the San Antonio, TX area? If yes, Fabrictopia inventories a wide a variety of high quality, designer fabrics, including selections from Jerry Pair, Holly Hunt, Scalamandre and Cowtan & Tout, among others. Best of all, we have designer fabrics available at the most affordable rates, including many closeout specials!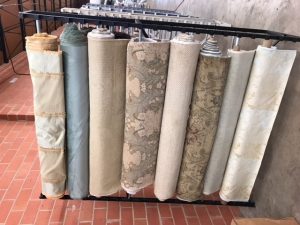 Wholesale Priced Designer Fabrics
You get the best of both worlds when you shop at Fabrictopia — fabrics from the most reputable names in the industry at a discount outlet price. We have interior designers drive from all over the area, including Austin, TX, to take advantage of the tremendous savings on designer fabrics.
The savings our customers obtain are immense; fabric that goes for $100-$300 per yard at cost is available at our store from a range of $9.99-$24.99 per yard, meaning you are getting high-quality fabrics from the most reputable names in the industry at bargain basement price points.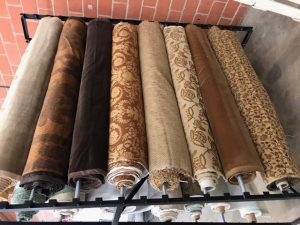 For Interior Design Projects
Regardless of the type of project you're working on, Fabrictopia will have the right options for you. We have designer fabrics available in a wide range of fabric types, and our customers can choose from a wide array of colors. Our helpful staff will help you find the fabric you need to augment your project and make it a success.
Please note, as a discount fabric outlet retailer, our inventory is grand, and it changes at a rapid pace, so visit soon or call us ahead of time if you're looking for a specific fabric.
To learn more about the high-end designer fabrics we sell, contact us or visit our store today.